Dear Friends, Halloween is around the corner.
And though in my religion, it's celebrated under another name and another way- the spirit (literally and figuratively) is same.
So not wasting another minute, I'd delve into my "curated" horror reading-list for you, to consume, when ghost and ghouls are having merry time outside.
[The Chill-O-Meter is there in the place of actual rating]
1. Periodical horror
The Winter People by Jennifer McMahon
Goodread link: This way
There was a fascinating French series called "The Returned" (Season 1: highly recommended) which I binge-watched a few moons ago.
The whole theme revolved around – how a small, sleepy French town got devastated when the deads started coming back to their respective families.
"The Winter People" revolves around the same theme- traversing back-and-forth, spanning more than 100 years.
Apart from historical horror and missing persons, there are-
savage winter,
poverty ravaging a family,
a mother's maniacal love and
an eerie farmhouse.
Chill-O-Meter: 3.5 / 5
 2. Gothic horror
The Haunting of Hill House by Shirley Jackson
Goodreads link: This way
For starters, I'm not a fan of this seminal work by Shirley Jackson.
"It could've been so much better" was my first thought once I finished it off.
But still, I'd encourage you to give this Gothic, atmospheric horror a shot.
Why?
The "unreliable" narrator part (my favorite thing in a horror/thriller book).

It would make you think –
was it horror or one woman's descending into insanity?
The atmosphere. Who could resist the lure of a gothic manor with secrets, sighs, and creaks in every nook and corner and a bunch of Ghostbusters

? Not me

!
The simmering sexual tension between the two female leads.
     Given it's published in 1959, that was "lesbian" love unfolding before you, you ignorant readers of 50s.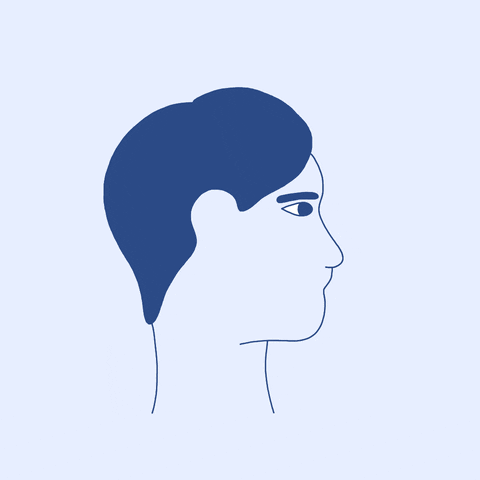 The climax (* taking out hanky and wiping away fat rolls of tears* level sad).
The just-released "Netflix" series based on this book.
Chill-O-Meter: 3 / 5
3. Scandinavian Horror ('cause why should British and American ghosts have all the fun?)
Let The Right One In by John Ajvide Lindqvist
Goodreads link: This way
To me, "Let The Right One In" is a romance novel in the garb of a vampire novel.
Set in a Swedish suburbia, this book is-
magical,
repulsive,
heart-breaking,
gut-wrenching.
It tackles with-
School bullying ( "13 Reasons Why" level of brutal)

Coming-of-age loneliness

Single parenthood
Pedophilia ( even if the vampire is a tiny 12-year old who lived through hundreds of years and an older man falls for her, I'd count it as pedophilia), and most importantly
Love
I hate to repeat *that* cliche but
this is a way better love story than "Twilight".
And that ending!
Chill-O-Meter: 4.5 / 5
4.Vampire horror
"'Salem's Lot" by Stephen King
Goodreads Link: This way
The world may go gaga over "IT" but to me, 'Salem's Lot is Stephen King at his finest.
I was compelled to read this book 3-4 times, much to my embarrassment.
I mean, when you're over 25, then you should read Yuval Noah Harari and not mooning over a quaint town infested with vampires.
Anyway, this is a bloody ( Mary-the drink) level good.
P.S. –
Just imagine, your sister turning into a vampire, scratching the window in the middle of the night and begging you to let her welcome in!
This was the dream I had after wrapping up the book, told my sister, and got whacked.
Chill-O-Meter: 4 / 5
5. Fucked-up Family horror
A Head full of Ghosts by Paul Tremblay  
Goodreads link: This way
A discordant family is in itself a source of horror, according to me.
What's scarier when you throw in paranormal stuff in it?
But above all the paranormal shit,  this book is special 'cause it has shown:
what happens when your family doesn't understand that you're suffering from acute an mental disorder.
This lingering sadness stood out for me through the pages.
This is slow-burning horror at it's best.
Chill-O-Meter: 3.98 / 5
6. Dystopian horror
Bird-Box by Josh Malerman
Goodreads link: This way
I will keep it very, very short. But reading "Bird-Box" had been an "experience".
The horror was almost-
palpable,

physical and
visceral.
Two words: Read it.
Chill-O-Meter: 5 / 5
(see that's why I don't hand out 5-stars like lollipops. You need to save them up for really good ones.)
Do you like the horror genre? What are your favorite books in it?