If you weren't living under a rock like me, then you must know "DNF" means "Did Not Finish" in the book-community.
It's kinda blasphemous if you label a "classic" book-  boring.
However, with the below listed "classic" books- I swore to myself "Never Again" and dnf them.
Book: Villette 
Author: Charlotte Brontë
Publication date: 1853
Genre: Fiction, Romance
This is the first book of Charlotte Brontë I've had the misfortune to pick up.
There were many elements in this book for me to fall in love with it.
The protagonist Lucy Snowe is independent (not in terms of earning but also in thinking), waving the "feminism" flag high in the socially constricted England (and later, Belgium) during the first-half of 19th century.
Then what went wrong?
The bloody pace.
The story unfolded like a snail and after finishing less than 1/3 of the book, I grew an irresistible urge to grow a magic-eye like Mad-Eye Moody in HP and rotate it 360-degree to know-
if  anything remotely-interesting  happening in the city Villette than this dull life Lucy was living.
Book: Howards End
Author: E. M. Forster
Publication date: 1910
Genre: British Literature, Fiction
The backdrop was England in the turn-of-the-20th century and clash of three different families colliding in terms of- ideology, social conventions, and riches.
The Schlegel sisters– high-spirited, bohemian and intelligent. "Neither here nor there" for their half-German ancestry.
The Wilcoxes– orthodox & capitalist.
Leonard Bast– a social-climber struggling clerk.
This is  my deduction after stopping short of reading less-than-half-of-the-book.
It could've been a wet dream (sorry) for historical fiction lover like me but the constant jibber-jabber regarding class and changing ideologies made me ask Mr. Forster (in my head)-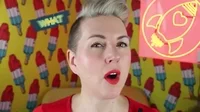 There is a idiom in Hindi (popularized by countless Bollywood films)-
"Aree bhai, kehna kya chahte ho?"
If I translate it crudely, it would be something like this-
"Hey man what ya trying to say?"
A befitting response to this boring book.
Book: One Hundred Years of Solitude
Author: Gabriel García Márquez
Publication date: 1967
Genre: Fiction, Magic Realism
For me, the magic realism of this book starts and ends with this iconic opening sentence:
"Many years later, as he faced the firing squad, Colonel Aureliano Buendía was to remember that distant afternoon when his father took him to discover ice."
This is hard to believe that he is the same author of one of my most beloved romance novels (which sets the bar "impossibly" high in this genre, according to me) "Love in the Time of Cholera".
The cult-status this book enjoys for 50 years made me wonder:
"Have they read the same book that I tried-very-hard-to-read-but-then-gave-up?"
After a point of I gave two hoots about what happened with Buendia Family.
Binge-watching the first three seasons of "Narcos" made me think more about Colombia and magic realism than this borefest.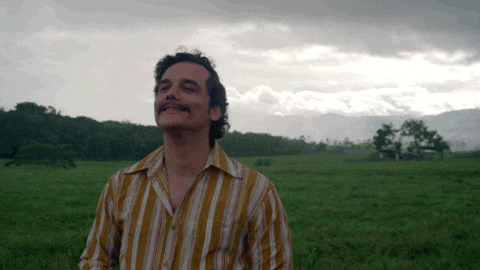 Book: My Name is Red
Author: Orhan Pamuk
Publication date: 1998
Genre: Historical Fiction, Mystery
A letter to "the" friend who shoved this book down my throat
Dear P,
Remember, (when we were both greener-behind-the-ears) one day you sniggered at me knowing that I didn't read "My Name is Red?" I know you don't 'cause the proverb says:
"The ax forgets but the tree remembers"
Much to my chagrin, you lent me your copy of this @#$% and manipulated me enough to give it a read.
What can I say? It's been 8 years since we last saw of each other.
Let's keep it that way.
Regards,
The-victim-of-your-bad-judgement
Book:  Guns, Germs, and Steel: The Fates of Human Societies
Author:  Jared Diamond
Publication date: 1997
Genre: Non-fiction, Anthropology, Sociology, Science
This is me after going through the first couple chapters of this Pulitzer-winner and trying very hard to understand  "the way that the modern world came to be and stunningly dismantles racially based theories of human history"  –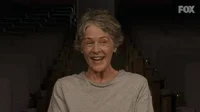 What books have you DNF that others loved but you didn't? Let's chat in the comments.
'I am taking my Alexa rank to the next level with Blogchatter'