I'm a Bengali and Bengalis are famously (or infamously) known to their penchant towards texts. It seems we slip out of the wombs with books curled into our tiny fingers.
Yet, growing up and living inside this ethnic group and a being bookworm, I can detect the whiff of a book-snob, if I get the (dis)pleasure of knowing/chatting up with- this person.
Here's a check-list for you too, in case you are book-snob in disguise and don't know about it yet-
1. You only read non-fiction
If every person who said  " I only read non-fiction" gave me a penny, I would've bought an effing Hermes scarf.
There is nothing noble about dotting over classics or to make your grandmother understand  "Steampunk" at the drop of your heart.
In the same vein, reading only non-fictions doesn't transform you into someone with whom Noam Chomsky would love to rub shoulders.
2. Among non-fiction, business/politics takes precedence
I've observed minutely ('cause I don't have anything worthwhile to do with my life) that among the hardcore non-fiction lovers, they tend get stuck in genres related to-
either
a)  politics( thrown in a good measure with any religion-that-can't-be-named)
or
b) business books where the author wears a savvy suite on the cover and goads you to meet unlikeable people "labelled" under networking.
History takes up (mostly) the 3rd spot.
" I like non-fiction and cooking is my favorite genre in it" said nobody ever.
3. You dis (along with your cohort) others with different tastes
This happened to me.
My mother tongue is Bengali and I had been on few groups comprising of Bengali literature fanatics (and fanatics, they were!).
Now, for the 30-something life of mine, I still don't get most of the poems (excluding those that were on my text-books).
And when I disclosed this fact on some "supposedly" friendly virtual chats, I got dissed  for my literature-taste.
Do you revel in reading Sylvia Plath or Browning? Fine. Leave those alone who don't find the words all-that-captivating.
4. You condescend anyone who doesn't like Haruki Murakami
In my contemporary Bengali sistern/brethern/<insert any other gender-order>, reading Haruki Murakami sounds like coming-of-age these days (or this phenomenon could date back circa the 2000s and still is not dying down).
Do you experience orgasmic pleasure when the release date of the next Murakami novel gets announced and scorn those who don't want to take part in this "literary" orgy?
Then you're a certified book-snob.
5. The world moved on, you still claim "Ulysses" as your favorite read
There are solid reasons for which classics remain classics.
They have withstood the tests of time and came victorious. Also, if you're a non-native English speaker (like yours truly), there is nothing more useful resource to learn the language than to read classics.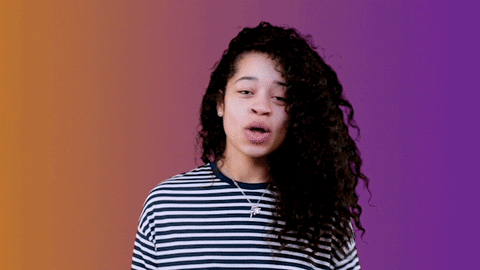 Given that, the world has moved on there is a set of people who cling to "Ulysses", "The Metamorphosis" or "One Hundred Years of Solitude" like straws in a fast-changing "literary" tide.
And if you muster up the courage and say, per se, that "The Pillars of the Earth" (pretty okay-ish, if you ask me) is your all-time favorite, the book-snobs would roll their eyes.
6. You don't count graphic novels/audio-books as books
Yes, that neanderthal group is still there who scoffs every time when someone reads a graphic novel or listen to audio books and cluster it under "reading".
I get the itch to direct them towards "Persepolis" or recommend some audio books narrated by Richard Armitage (this man can voice-over the grocery list and to me it would sound like world's greatest lullaby).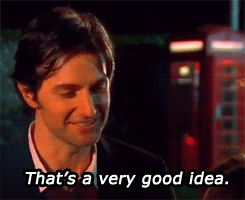 Have you encountered any book-snob yet? What other traits you'd like to add here. Do let me know.
'I am taking my Alexa rank to the next level with Blogchatter'