For the last 1 year, Goodreads has become my go-to social media network. I was a voracious reader before that as well, but there is no denying the fact that Goodreads has sparked my love for books a tad  brighter.
However, Goodreads is not the holygrail of  all things bookish.
Gotta learn this after reading some really bad books that got glowing Goodreads ratings otherwise( surprise, surprise!).
If you are a book-sniffer like me, then here are 6 (other than Goodreads) sites that would definitely quench your bookish-thirst for sure-
CrimeReads
I live such a boring life that I live vicariously for thrill and mystery through the pages and podcasts.
If you are polar opposite than this site is not for you. For the rest, CrimeReads is a gold-mine for-
thrillers,
mysteries,
true crime, and
noir.
You' ll get strange-yet-exciting lists such as heist thrillers or motherhood noir ( I mean, WTF is that?).
The site also discusses crime in TV & Film, "crime-inspired" art (*eye roll* emoji) and discussion regarding various awards and nominations bestowed upon "crime-lit" fraternity.
However, I love the "True Crime" section best.
It gives you the character arc of real-life murderers and con artists without grossing you out with gory details.
Here's the link of the site.
Tor.com
Now I'm binge-reading YA fantasy for last few weeks (unbecoming for my age), Tor.com piqued my interest. This is a hot place to be in if you love-
fantasy fiction,
sci-fi and
other things along these lines.
The best part?
This site allow independent authors to submit original fictions along with other discussions regarding genre-book discussions, sci-fi movie rewatches, fantasy character analysis etc.
Here's the link of the site.
Bookadvice
I've a little blog on Medium that is gathering dust for over 2 months.
However amidst the razzle-dazzle of productivity hacks that half of the Medium publications sprout, Bookadvice stands out with it's devout attention to books and nothing else.
I love their curated lists of books.
Where else would I get the recommendations for Best Hungary Literature or the list of non-fiction books that won Pulitzer circa 1962?
This blog ( or publication?) is the pure gem and it could've attracted more readers if only people would read more and think less about stuff like:
"10 Things You Should Do Before 10.00 AM That Will Make You A  Trillionaire in 10 Months".
Here's the link.
Electric Literature
I fell in love with this site (again, a Medium Publication) just seeing its name.
Heaps of pop-culture references, loads of posts by feminist authors, a dash of sexuality-exploration through words and oodles of coolness-quotient- describe Electric Literature.
Few recent articles from Electric Literature that would certainly pique your interest –
A Reading List About Small Towns Where Everyone Has Something To Hide
11 Books That Prove There's Nothing Wrong with Self-Publishing
What's the Point of Writing If You're Not Going to Succeed?
Here's the link of the site.
Book Riot
This is the latest addition in the list of my book-prowling grounds.
What I love about the Book Riot is the friendly vibe the site gives. And the stash of audio books it has.
If you really like audio books ( I'm considering start listening to them, as so-much reading on Kindle started affecting my eyes lately), then Book Riot should be your go-to place.
Also, just navigate through the "Book Riot Store" and you're guaranteed to have bookgasms.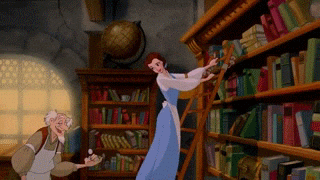 That place is literally (and I so hate to use this word) swelling with bookish goodies that are perfect gifts to yourself or to any other bibliophile, you care enough to foot the bill.
Here's the link.
Do you have any other site-recommendation where bibliophiles all over the world unite? Do spill out.