As nobody is tagging me for a "book-tag", here's a self-created one:
1. Why do you read (instead of learning more about share market)?
I read because-
a) It's a relatively cheaper hobby
b) I'm a hermit
c) My inner-voice supports me with justifications such as-
"You're not whoring/video-gaming/gambling/Netflixing/getting sloshed. There are millions out there doing these stuff ( given, how "sin industries" are thriving) regularly and nobody bats an eyelid and tells them to read financial papers instead. So stop doubting your love for books."
2. Famous book/series you gave a miss unabashedly:
Harry Potter. Even after all these years, I don't get the enthu to pick up the first book. Maybe, I'll do it when I'll hit 60, to save my mind from going withered.
3. Classic you left unfinished:
The Catcher in The Rye. So much teenage angst was hard-to-digest.
4. Your 'comfort' author(s)?
Agatha Christie, hands down. For some mysterious reasons, I find enjoying her books more during winter nights, wrapped up in a cozy comforter and a cup of steaming coffee nearby.
Next would be Sharadindu Bandopadhyay. He was an eminent author in Bengali and I find his historical fictions/sleuth novels/super-natural stories intriguing since childhood.
5. The grossest thing  you read recently:
Elio Perlman masturbating with a peach in "Call Me By Your Name". I'm not going to eat peaches for next 1 year..ugh.
Read my review of "Call Me By Your Name"
6. Series you're looking forward to:
The fourth installment of Detective Cormoran Strike by Robert Galbraith (those who've read the last book, remember we were left at the altar?)
The Winter Of the Witch (Winternight Trilogy) by Katherine Arden.
Read my review of "The Bear and The Nightingale"
7. The creepiest book you read in the last 6 months:
Bird-box by Josh Malerman.To me, it was 'hair-raising'ly good.
8. A feel-good one-time read:
One-Plus-One by JoJo Moyes.
Though I'm not into romance/chick-lit anymore, the love story woven beautifully through class-struggle was a nice one-time read.
The Good-Daughter by Karin Slaughter.
I got carried away by the  Goodreads reviews and burnt my fingers (metaphorically) in the process.
10. Fiction you think every female entrepreneur should read:
A Tree Grows in Brooklyn by Betty Smith.
The drive of a impoverished family (led by women) to stand on its feet during early 20th century Brooklyn, had few kickass women role-models.
11. Do you read in any other language apart from English?
Yes, Bengali-my mother tongue. I can read in Hindi as well but it takes lots of time and fluttering eyelashes.
12. Your favorite author in your native language and which book of her/him you wish should be translated into English?
Again, Sharadindu Bandopadhyay and his historical magnum opus Tungabhadrar Teerey ("On the bank of river Tungobhadra").
13. Currently, you're reading: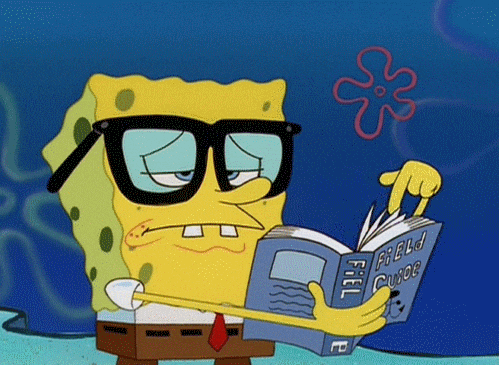 Three books simultaneously-
The Fisherman by Robert Langan
Six of Crows by Leigh Bardugo
Germs, Gem and Steel by Jared Diamond ( a great antidote to insomnia).
14. The genre you've mixed-feeling about:
Self-Help.
While some books I read touched me profoundly, others are on my ever-expanding TBR list for long and the rest I just discarded after few pages- Rich Dad, Poor Dad leading the pack.
15. Favorite childhood read, which you later discovered, had subtle political/racist undertone all along:
The Adventures of Tintin.
As a gawky 9-10 years old (the age when I started reading Tintin), Tintin books were my window to the universe- be it the gang-war in 1940s NY or pirates.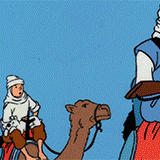 It's much later, that I discovered the political tone of Tintin and Picaros, the Chinese opium trade in Blue Lotus or the brief touch-down on India through 'western-tinted-vignette of India' (its snake-charmers, holy cow, yogis in tow) in Tintin in Tibet.
But all things set aside, my love for Tintin knows no bound.
If you've done your own book-tags recently, do let me know. Would love to read them.