Series : The Grisha Trilogy
Genre:  YA, Fantasy, Romance
Author: Leigh Bardugo
Books: Shadow and Bone (2012)
              Seige and Storm (2013)
             Ruin and Rising (2014)
Excerpt from Goodreads Summary:
In a lavish world where darkness reigns and science collides with superstition, Alina Starkov has the power to save her country…but it comes with a price
1. Leigh Bardugo writes like a dominatrix
She floats her words like a river- lucid. It might sound kinky but if she becomes the "literary" dominatrix in the Grishaverse, I'm a game for role-playing.
P.S.: Lately, I'm reading loads of books by female authors (Madeline Miller, Katherine Arden….) and they are setting the bar higher only (*happy dance*).
2.  Even great writers struggle with plot-building
It happened with "The Grisha Trilogy". While "Shadow and Bone" made me glued, "Siege and Storm" swayed and "Ruins and Rising" careened out of control mostly.
But damn, the writing triumphed.
3.  The editor could've done better
a) What's with the Apparat imprisoning Alina underground? It didn't serve any purpose rather than lengthening the book.
b) The trilogy could have done away with more character additions- Apparat ( takes the cake), Misha, Vladim, Vasili etc.
c) The build-up to the "great battle" resulted nothing.
I was waiting for an epic war between Darkling and Alina aka a grand army vs. a tattered group.
But it disappointed without creating any momentum.
There could have been so much more before Alina stabbing the Darkling.
If only the editor was not carried away with the prospect of minting more moolah-thus throttling the story-line with every type cliches.
Especially, the unbearable sexual tension between Alina and Darkling once it revealed the latter was beyond redemption.
d) The "plot twist" about "Mal" was drab.
4. Mysterious, handsome "anti-hero" trope sucks
Among Goodreads reviews, many cheered for "Darklina".
Maybe this a YA thingy but I'm too old for that. The sexy, morally grey anti-hero is losing his charm pretty fast, on me.
5. The one "friend-zoned" can be your soul mate 
I feel Prince Nikolai could've been the best match for Alina.
He was-
charming,
daring,
innovative,
interesting (don't forget the wades of cash) and
witty (unlike the utterly boring "Mal").
Too sad Nikolai got friend-zoned after a brief attempt of kissing and marriage proposal.
6. Men feel threatened with their "high-achiever" girlfriends (generalization), even in fantasy
Coming to Mal, he is-
(what a Goodreads reviewer aptly described) a Manbitch,
whiny,
jealous,
quasi-supportive,
dazzlingly good-looking,
boring with a streak of Casanova.
After wrapping up the trilogy, I was dying to box his ears and yell-
" Your girl-friend is insanely talented,moron! Deal with it".
7. The "chosen" girl will always oblige by at the end (another generalization)
Talking about Mal and his grudges with Alina's Grisha Power, it felt at the end, Alina gave in and chose a mundane life, just to stroke Mal's fragile ego.
What a shame…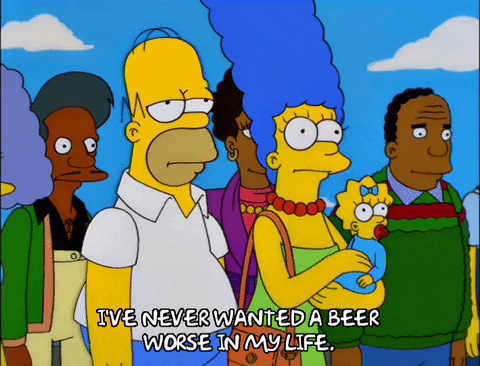 8. "The chosen" girl always looks mousy
Why the heroines of YA with "special" powers always feel so insecure about their looks? it happened with Bella Swan, Katniss Everdeen, and Alina too.
And "the guy" who gets the girl finally, happens to look better and be the epitome of virtues even if he snags (different women) countless times before.
9. Some characters need their own spin-offs/prequels
I'd love to see the Prince Nikolai getting his dues from the author i.e. his own spin-off series.
A novella with the refreshing lesbian love involving Tamar and Nadia would have been wonderful too.
And oh, a prequel involving Morozva and his daughters, please.
 10. One is never too old to read YA 
I was reading Guns, Germs, and Steel simultaneously.
After a point, my head started spinning with so much info and I switched to Grisha Trilogy.
Quoting Cersei Lannister in my defense-
" I do things because they feel good."
11. Repeat the first point
Despite its
"Twilight-meets-Hunger Game and produces a less-than-perfect love child" plot, and
a truckload of boring characters developments (Alina, you too, are counted here!), Grishaverse was damn captivating and I'm gonna read more Leigh Barudgo for sure.
What other YA fantasy series would you recommend to me? Do spill out.