To cut the long-story-short, I'm officially "Dark"ened (remember Sherlocked?) and why you should too-
1. It will mess up with your brain
Yaas..that's the first thing (and the last one) "Dark" will do to you.
It will make you-
think,
re-think,
over-think and then
give up all hopes on your nada knowledge of high-school physics and let you enjoy the ride.
2.  Here, people look real 
In "Dark" the actors look real.
I mean, I had been a binge-watcher of American TV series till last year. But after few good dramas like " Broadchurch", "The Returned" and now "Dark", the distinction is clear.
While I love how American TV is dishing out path-breaking shows (okay, up to my standard) like "The Handmaid's Tale" or "Games of Thrones" (though lately it's been a drag), the people we get to see on them look fresh out-of-a-salon, even in grief.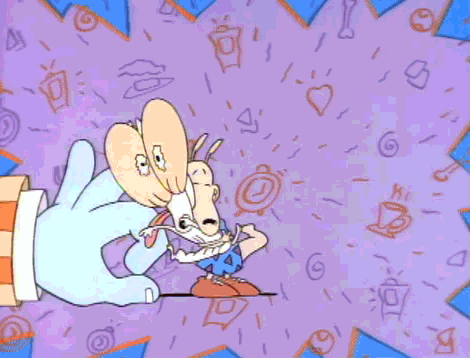 In "Dark", working mothers look like working mothers without help– exhausted, determined and very, very humanely.
No dashing cop is there for you either (sorry gents' and ladies).
Here in Winden, cops give the brow-beaten, over-worked and underpaid (possibly) vibes.
3. Limited nude scenes
I am quite lenient when it comes to nude scenes on TV when the script demands it (double-emphasis on when).
But recently, I can sniff out when nude scenes are for titillation purpose only (yes, GOT, I'm talking about you).
Dark has two-and-half nude/semi-nude scenes if I can recall off the top of my head.
Given the amount of skin show we tend to see on-screen, it feels novel.
4. No precocious children/adolescent
Here, children/adolescents act their "age"- innocent, love-struck, lust-struck etc. They don't come off as mini versions of aging, withering human beings.
If you saw what I saw in "13 Reasons Why" and "Stranger Things" ("Stranger Things" will pop up in rest of the articles a few times more 'cause "Dark" is being counted as  Germany's answer to the former).
5. There are "limited" tropes
Alcoholic police officer? Check.
A single mother in search of potential mate? Check.
Infidelity in a stale marriage? Check.
High-school rebellion/awkward kissing/coupling? Check.
There are many tropes in "Dark" but here, they are never in-your-face.
The plot gets the ultimate piece of cake.
6. Great background score/music
Listen for yourself-
Here-
And here, the gripping title track that reminds me of "True Detective"  season-one title track.
7. You might re-read "time travel" and stuff
After watching "Dark", I opened up the paperback copy of "A Brief History of Time", read a few pages, closed the book and took a nap.
In case you're not hopeless like me, "Dark" might give you the boost to become a hobby-physicist.
8. No dragging
Much I love "Stranger Things" and waiting for Season- 3 as well, I guess it has quite become Netflix's (clueless) cash-cow as of now.
In case you are like me, swinging between anticipation and in doubt, "Dark" would feel refreshingly smooth and fast-paced on nerves.
With a taut plot,  many unanswered questions and spellbinding character arcs, "Dark" can easily do away with two more seasons, I feel.
9. "Stranger Things" for uber-smart peeps
"Dark" can be called the geekier, adult-er, smarter cousin of the web-series by Duffer Brothers.
It has 80s pop culture references(the German version without Stephen King citation), the snippets of life in German suburbia of 50s and the very now- 2019.
Once wrapping up the season, you'll definitely feel smarter (well I felt temporarily before my bubble burst).
What's more, it'd be another topic to brag about infront of your seething-in-ignorance friends.
So, if you have no other plan for this weekend, then give "Dark" on Netflix a shot. It won't merely kill your time, rather hold your hand to travel through it.
What shows you're watching right now? If it's remarkable, do recommend it to me.
P.S.: Beware, here's a very, very poorly-made Doodle by yours truly: